Steve Brown is juggling many hats in his efforts to give opportunities to darts players. The 'MADfather' is also the driving force behind the Junior Darts Corporation (JDC) added 'Virtual' to his efforts during the UK lockdown and has now gone one step further.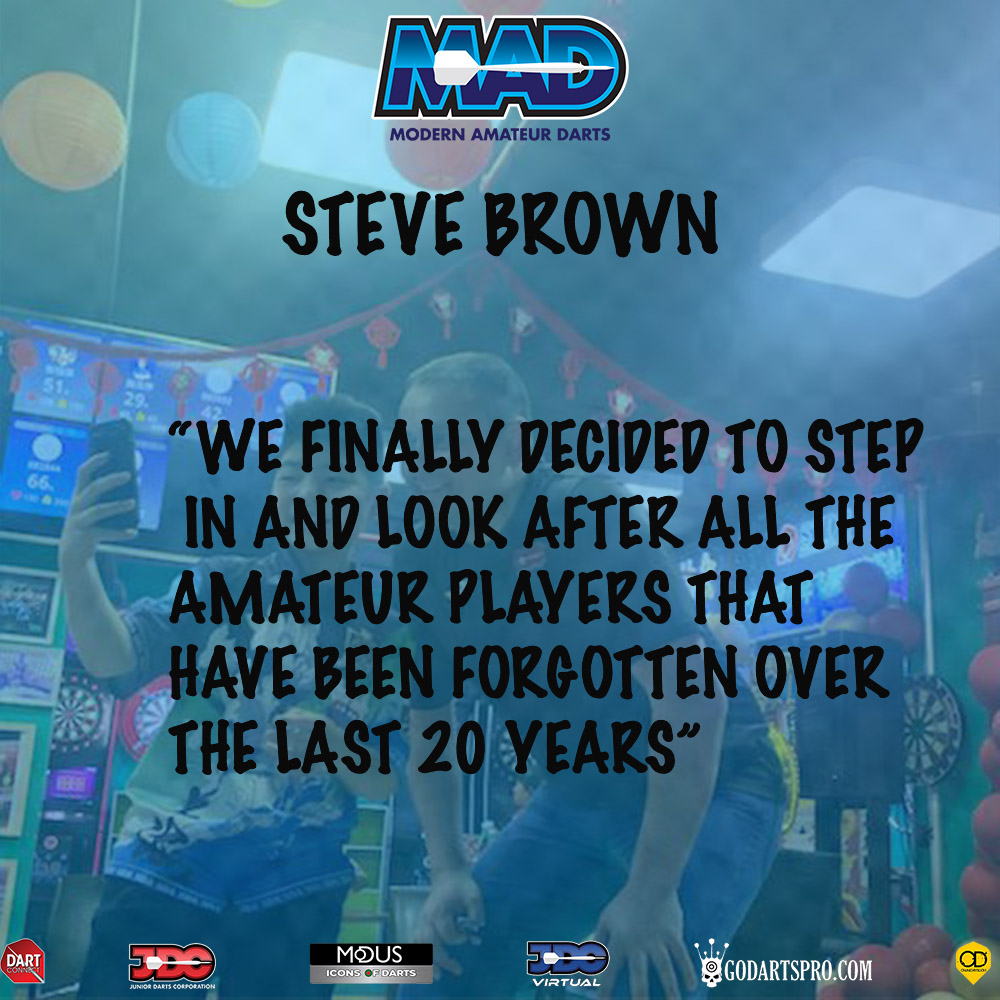 LEGENDS Phil Taylor and Raymond van Barneveld are backing 'Bomber's MAD new future for darts to take over from the struggling BDO.
Multiple World Champions have got behind the new 'Modern Amateur Dart's organisation launched this week by Bristolian player Steve Brown. It's clear the BDO remain in crisis with an uncertain future underlined by current World Champ champ Wayne Warren declaring he would not play in that code again.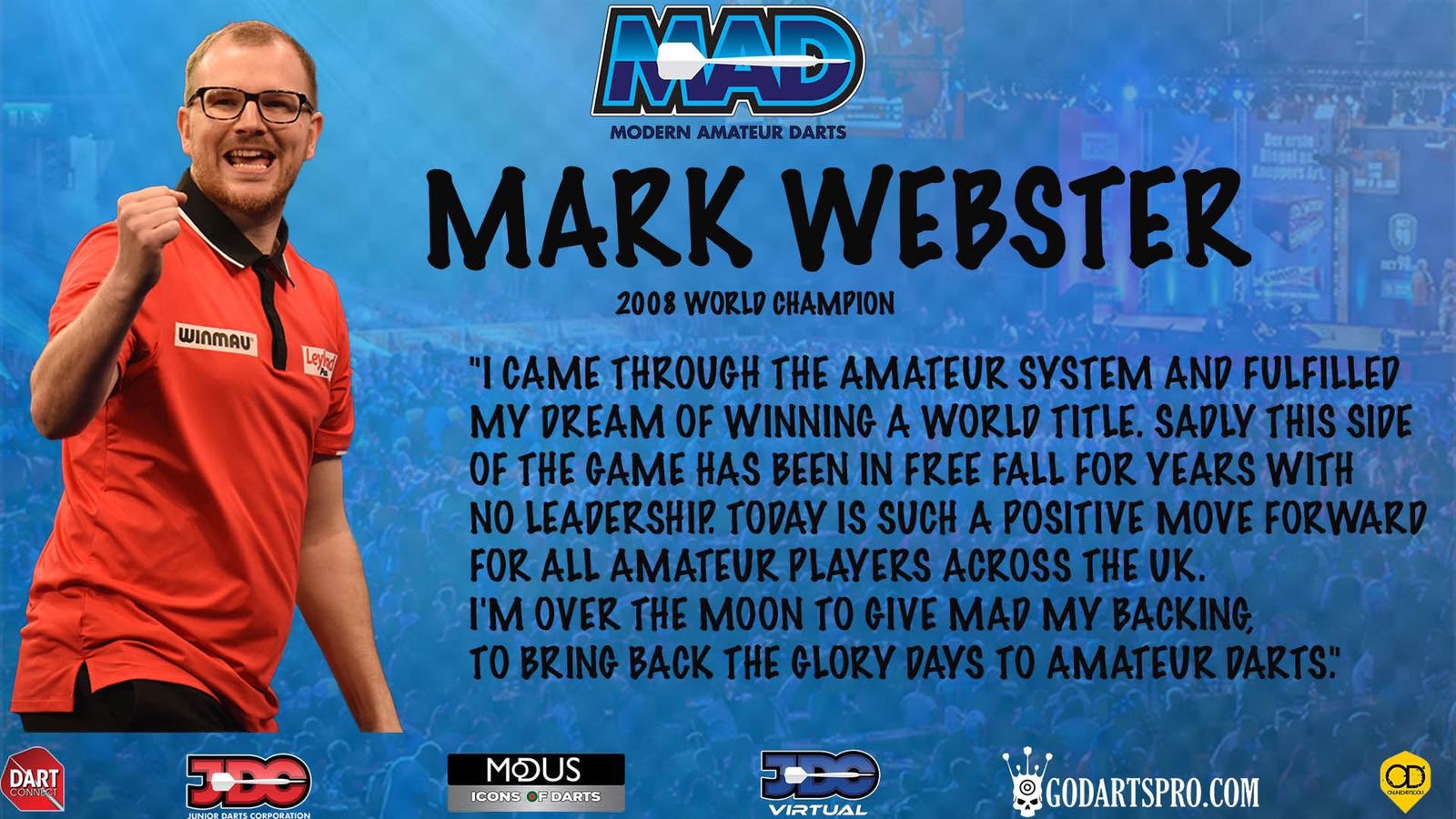 Now Brown, 39, has his heart set on giving every player the chance to hit the big time. He revealed: "We were looking into this four years ago and started putting some resources into it with building databases.
Meanwhile Brown was relaunching his professional playing career after regaining his Tour Card at the PDC Q-School in January. Then the Coronavirus struck and much of the tour came to a halt. Not one to waste time, Brown managed to launch a virtual darts system within weeks and attract interest from prominent players from all over the globe.
It seems that this project, and its related amateur championship later this year, reinvigorated an existing plan to offer something new to the amateur darts world:
"We start off with a UK model and we are eventually wanting to roll that out across different countries as time goes on.

We just need to make sure that the software we use is bulletproof".
Steve continued:
"Modern Amateur Darts sits between the professional game and grass roots. That's where my passion comes from.
"There's so much confusion right now. This is why we stepped up and to take the plunge. Just seeing the negative impact the BDO stories are having on the sport is tough. I think the players deserve better.
"Not every youngster is going to make it to the very top or be able to give up their full-time jobs to pursue darts.
"This is for any amateur player and to give them a platform to show off their skills even if they're not at the top level.
"We will be there for pub and club teams and if you are on the way up you can play in MAD tournaments. We are also a parachute for those on the other side, you have come off the PDC ProTour. "MAD is here to fill the void by the BDO's demise. MAD is built to complement the PDC structure and not be a rival."
"We will give every amateur tournament the opportunity to have MAD involved and to go onto our database. We'll also be announcing our own premiere events in due course.
"There's a great deal of very good players not on the professional tours who are uncatered for, we believed MAD fills that void.
"We hope one day there will be a PDC World Champion and a MAD World Champion."
Both Taylor and Van Barneveld began their incredible stranglehold on world darts at the BDO and both back the new organisation.
Taylor said: "What a brilliant plan this is from everyone at MAD. The amateur game has been neglected for far to long."
Five-times World Champ Van Barneveld added: "What a fantastic blueprint MAD have come up with for amateur darts. This has been needed for many years and I'm so pleased that someone on a professional level is taking up the challenge of looking after amateur darts."
Brown revealed that the format will be rolled out over the next fortnight, adding: "Over the next couple of weeks we are going to announce our blueprint and new tier system for the MAD inter-city leagues.
"The entire platform is going to be software driven, all leagues will be linked up into the MAD database. That means that all the inter-city leagues and pub leagues can be part of that.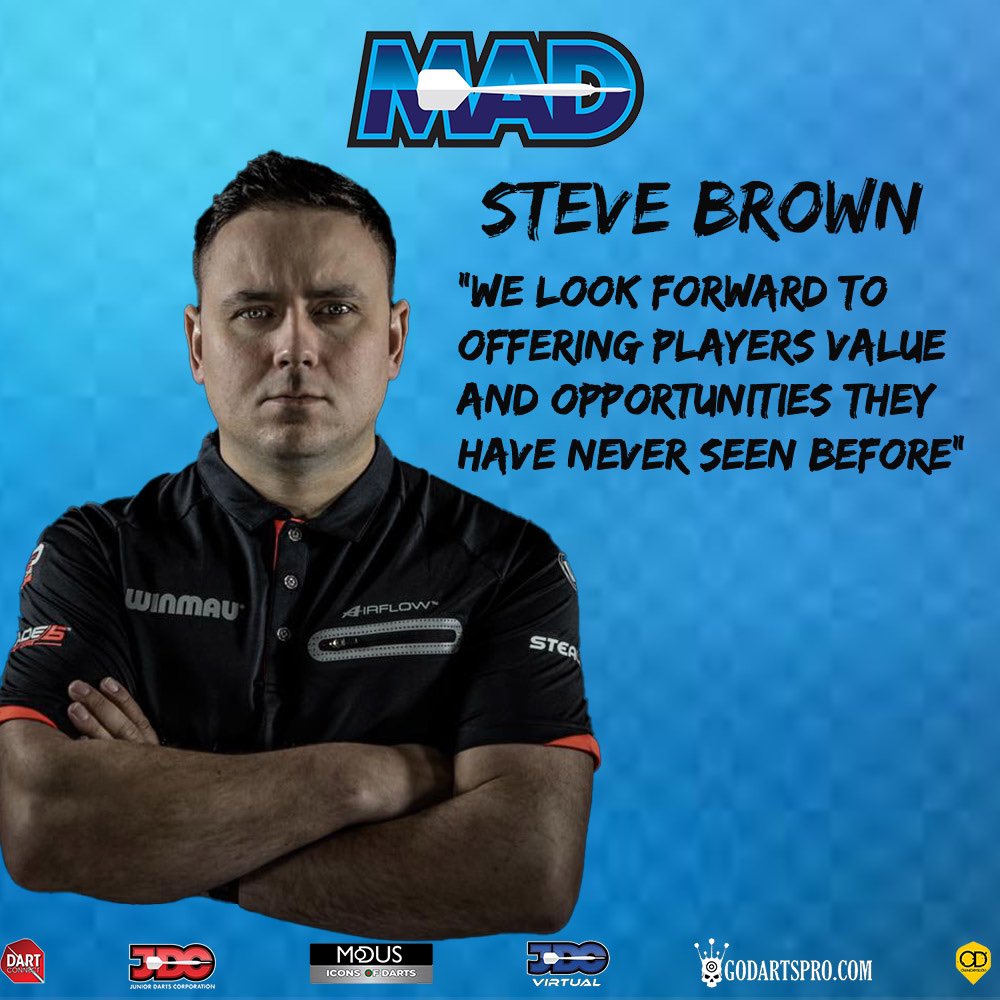 "That also means that players and teams can compete with others in their region and it all feeds into the UK wide database.
"I grew up in the pubs and those leagues and I met so many talented guys who could only play once a week because they had jobs and families. They never had the chance, just like my dad for instance. But the MAD platform is just for them.
"Eventually in the not-so-distant future, we are looking at TV coverage

so to further enhance our platform and to give these players more exposure."
Darts World can't help but wonder in which of the many tiers of the professional, semi-professional, or MAD darts, that Steve 'Bomber' Brown (a.k.a 'the MADfather'), will ply his trade?
---