John O'Shea saw through a tremendous run to claim the BDO World Masters title with victory over Scott Waites 6-4 in the final.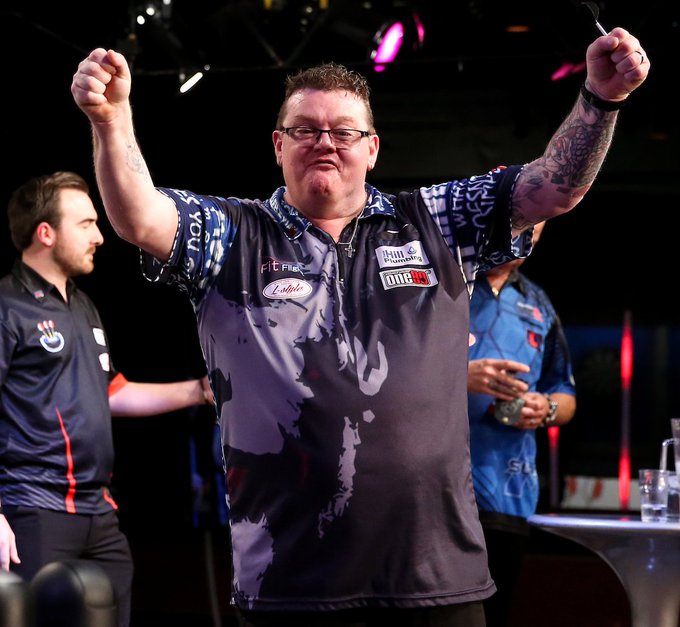 Despite patchy form performances since his 2019 Lakeside final appearance Waites came into the final as the favourite. As a former champion, he was expected to make it tough for O Shea, who had never previously reached the final stages of a TV event.
It was 'Too Hotty' was soon on the back foot with O'Shea taking a 2-0 lead. However, the former world champion hit back to level the match at 2-2.
O'Shea, though, was resilient and refused to bow to his opponents greater experience. He again lead at 3-2 and he continued to build from there. Waites had chances to make it a deciding set but couldn't punish and 'The Joker' threw a 16 darter to claim victory in the tenth set.
The Ladies event was claimed, again, by Lisa Ashton who boosted her ever-growing haul of titles. Her opponent did not make things easy for her and forced Ashton to produce a stirring comeback.
Anastasia Dobromyslova has been in very good shape in recent months and even recorded a record average (BDO) recently. However 'The Lancashire Rose' hit back from 2-4 down before she turned things around to win 5-4 and claim the title once again.
Sunday, October 27
Afternoon session
Lisa Ashton (79.59) 5-1 (72.11) Kasumi Sato
Anastasia Dobromyslova (80.09) 5-1 (68.43) Lorraine Winstanley
Graham Usher (86.74) 2-4 (90.82) Mario Vandenbogaerde
John O'Shea (84.17) 4-1 ( 86.00) Neil Duff
Ciaran Teehan (77.39) 2-4 (79.16) Michael Warburton
Scott Waites (90.12) 4-0 (77.70) Carl Hamilton
Evening session
Men's Semi-Finals
Mario Vandenbogaerde (90.04) 1-5 (91.55) John O'Shea
Michael Warburton (81.96) 1-5 (91.28) Scott Waites
Women's final
Lisa Ashton (85.50) 5-4 (82.76) Anastasia Dobromyslova
Men's final
John O'Shea (88.89) 6-4 (86.24) Scott Waites